We're at about two weeks to go before the NFL season finally arrives, and that means if you haven't finalized your fantasy preparations yet, you're behind! Of course, there's still time to get your league started at sports.yahoo.com or one of many other fantasy hosting sites. But as any veteran knows, fantasy football requires strategic advance preparation! With that in mind, let's turn our focus to this year's crop of WR options.
In television coverage and online discussions at fantasypros.com, RBs and QBs inevitably begin to dominate the discussion. And, to be sure, you already know the top receivers that will be in your draft. But let's take a look at 10 WR options who could be sleeper studs for your fantasy squad.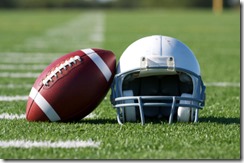 1. Dwayne Bowe
Bowe isn't too far down on fantasy rankings, but he's generally discounted for underachieving. This year, however, he'll have Alex Smith throwing to him in KC, and that should result in a boost to production.
2. Tavon Austin
Austin was a stud at West Virginia and boasts incredible quickness and speed. He'll be an immediate threat for the Rams' offense, and could streak up WR rankings this season.
3. Pierre Garcon
He's discounted due to injury, but Garcon is always a threat to go deep, and should feature prominently in the Redskins offense this season.
4. Anquan Boldin
Boldin isn't off the radar completely. In fact, at the http://betting.betfair.com/ betting exchange you'll find him tied for the 12th best odds to lead the league in receiving. But somehow he seems forgotten. Colin Kaepernick will need a target in SF, and with Michael Crabtree out, Boldin will play a huge role.
5. Ryan Broles
Health is the concern, but Broles claims he'll be ready to go in Week 1, and if he stays on the field he'll be a deadly slot option for Matthew Stafford in Detroit.
6. DeAndre Hopkins
Hopkins was a beast at Clemson, and should immediately factor into the Houston offense. He'll likely be the best rookie WR in the NFL.
7. Austin Collie
Again, Kaepernick will need targets in SF, and Collie can provide some veteran reliability that the 49ers desperately need. He's aging and often injured, but he could produce well.
8. Santana Moss
Moss can still get it done, and had a strong fantasy season in 2012. His numbers will likely go down some, but Washington's offense will be potent and he could factor in.
9. Brandon LaFell
Carolina is hurting for receivers past Steve Smith, and LaFell has undisputed talent. Look for Cam Newton to target LaFell a good deal in 2013.
10. Conner Vernon
If you're looking for a real sleeper (or a late round keeper to stash), consider Oakland's Conner Vernon. The Duke product became the ACC's all time leader in receptions in 2012-13, and though no single physical skill overwhelms anyone, he has magnetic hands, and could become a very productive NFL receiver.