7 Round Tampa Bay Mock Draft by Tony
A prediction of the selections for the Tampa Bay Buccaneers in the 2014 NFL Mock Draft. I wouldn't bet on any of these picks as the NFL draft is so unpredictable but if you are into gambling check out  chipanalyst online casino guide.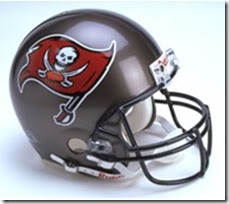 1st round: KHALIL MACK (Buffalo)- The top OLB in the 2014 NFL Mock Draft
2nd round: JIMMY GAROPPOLO (Eastern Illinois) – A lot of draft experts believe that Garoppolo could be a late 1st round selection. If he falls to the 2nd I could see the Bucs taking a shot on him.

4th round: BILLY TURNER (North Dakota St.)
5th round: DONTE FOSTER (Ohio)
7th round: ROB BLANCHFLOWER (UMass)
I think Penn will be gone, too! I had a feeling both might go. Ive been hearing Nicks might go but I doubt he goes. They would d have to trade him. I'm starting to wonder if we might end up taking Matthews. I heard we were looking at Eugene Monroe as well.  I wonder if we are going after Jarius Byrd as well because we do need help on the back end. I've heard FAs like Byrd, Hester, Tillman, Allen & Monroe as some FAs.  Anyway there's a DE/LB, QB, OL, WR & TE that they need. Don't be surprised if Mike Williams goes somewhere as a big time receiver. These are just some of my thoughts on the Bucs draft and as I previously said this is not an online casino like Online Casino Wiki describes but a draft site. Check out our other mock draft's at our mock draft database: